Can I Bring My CBD Oil With Me When Travelling From the UK?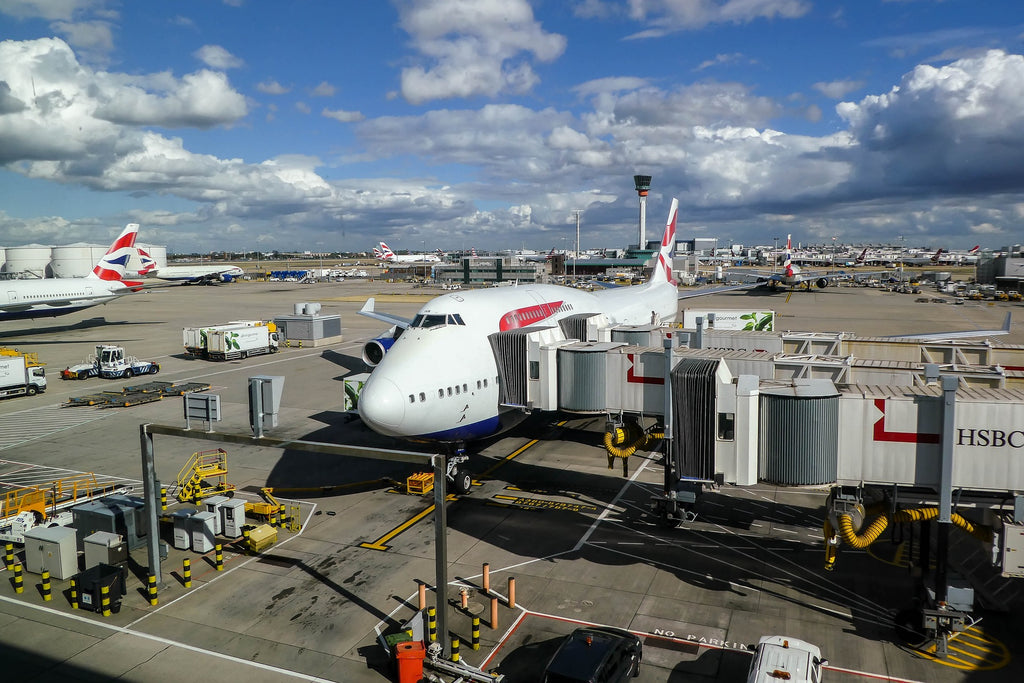 There are plenty of things to consider when travelling abroad; even more so if you plan on bringing some CBD oil. While a CBD product that meets UK legal standards is very likely allowed in your carry-on luggage, it might still be important to do the research anyway.
Contact your airline to make sure they allow CBD oil in carry-on luggage. Beyond this, it is also important to know the laws of the destination country, as many countries still prohibit the use of CBD and similar substances.
In this article, we will go over some of the questions you might have about travelling internationally with CBD products.
What FSA regulations do I have to be aware of?
Starting 31 March 2021, the UK Food Standards Agency will enact stricter regulations. Only products that have been granted novel food authorisation by the FSA will be legal for sale and consumption, following certain guidelines that are outlined below.
What are the FSA requirements?
CBD is legal in the UK so long as it meets the following criteria:
Each container may hold no more than 1 mg of cannabinoid substances such as tetrahydrocannabinol (THC) or cannabinol (CBN)

It is labelled as a food supplement if it does not have a medicinal product licence

It must be in a form wherein THC or CBN cannot easily be separated from the product
So can I bring CBD products into the UK?
As long as the CBD product follows all the FSA guidelines, it should be safe to bring into the UK barring any problems or restrictions from your country of origin and airline of choice.
If you are bringing a CBD product licensed for medical use, make sure to carry a prescription or a letter from your doctor stating the medical reasons for your need to carry CBD.
Also, definitely make sure that the product you bring follows airline regulations of carrying food and water. It must be in a container holding less than 100 mL and be presented to security in a separate transparent plastic bag measuring no larger than 20 cm by 20 cm.
Different airlines have different regulations
Jet2, for example, requires evidence for medicinal use in order to carry the CBD oil on board. This is to avoid the risk of confiscation.
Gatwick Airport was more lenient, requiring only that the product meet FSA standards and the rules for carrying liquids in hand luggage. British Airways also have similar regulations regarding CBD.
For departures, Heathrow Airport advised looking into the regulations of your destination—of both the laws of the country you are entering and the airport's rules. Some airports are far more strict, and some countries outright maintain the illegality of CBD products.
What countries should I watch out for?
UK-legal CBD oil is generally acceptable in the following European countries: Belgium, Bulgaria, Croatia, Cyprus, the Czech Republic, Estonia, Greece, Hungary, Italy, Ireland, Latvia, Lithuania, the Netherlands, Poland, Romania, and Switzerland.
While Spain does allow the bringing of CBD from the UK, it does not allow the buying or selling of CBD except as an ingredient in cosmetic products. Other countries, such as Austria, Denmark, Germany, Finland, Portugal, and Malta, only allow doctor-prescribed CBD products on their soil.
In many other countries in Europe, such as France, Slovakia, or Sweden, CBD is still an illicit or illegal substance that can cause you to face persecution.
Conclusion
It is important to practice due diligence and do research before bringing CBD oil or any other CBD product from the UK to other countries. This can involve looking up the various laws and regulations in whatever country you plan to visit, as well as calling the airports from which you are departing and to where you're arriving.
For a catalogue of FSA-approved CBD oils and products, send us at Revivo a message. We have everything you need for better experiences and painless travel.