CBD Guide: Does CBD Come From a Sativa or Indica Strain?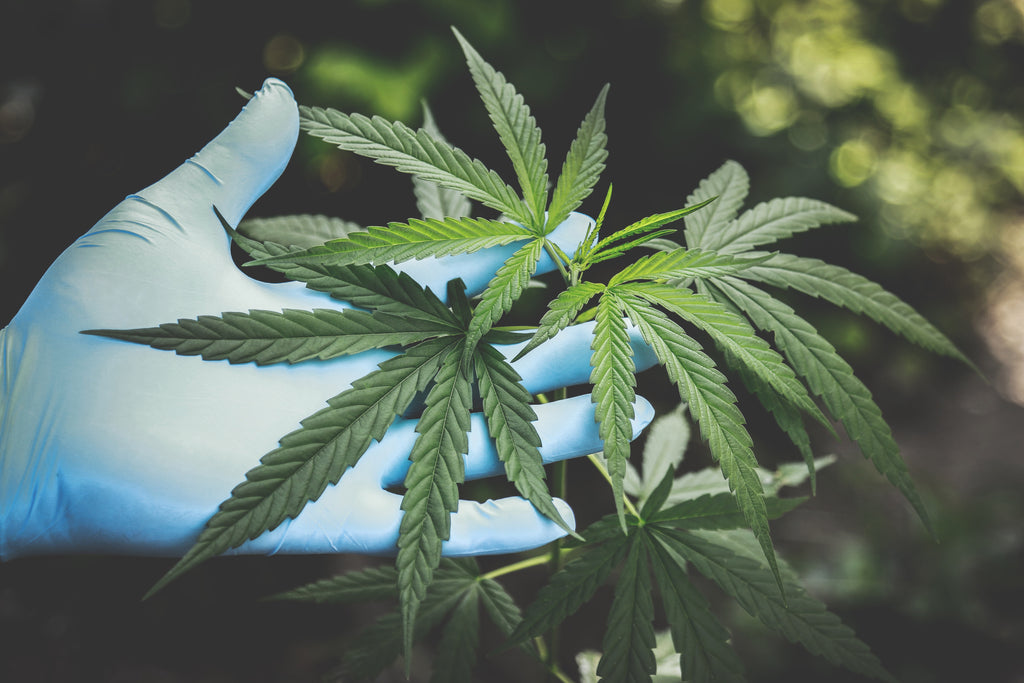 Cannabidiol (CBD) is a medicinal compound that's quickly becoming one of the most popular products of the infamous cannabis plant, second to marijuana. Since CBD is derived from the cannabis plant, many wary consumers are conscious of whether it origins from Indica or Sativa strains. Avid users of marijuana know that the difference in strain genetics can provide a different experience in using the product, which makes people wonder if the same is true for CBD products.
"What came before Sativa and Indica strains?"
Similar to other types of vegetation, the cannabis strain comes from a long line of ancestors. Cannabis Indica and Cannabis Sativa are just two of the different strains that the cannabis plant has. What indicas and sativas have in common is that their existence comes from the genetic breeding of a parent strain of two unique plants. Although it's difficult to trace their ancestry, we can learn a lot about the individual plant's physical components. Nevertheless, the crucial difference between the two is the effects that they provide.
"What's the difference between Sativa and Indica?"
Sativa cannabis plants appear taller compared to the Indica and have narrower leaves. They also have slightly different terpene responses that affect the body, which can help people stay focused and motivated.
On the other hand, Indica cannabis plants are thicker with broader leaves. Their unique terpene effect is that they produce sleep-inducing properties to the use. The desire to relax is a common aftereffect of Indica strains, making it the strain type that promotes relaxation more.
If you're shopping for a new marijuana strain, there's a high chance that the classification falls under how similar these strains are to Indica or Sativa strains. Because of this, different marijuana strains can fall under a spectrum of being more like one or the other.
"Does CBD come from Sativa or Indica strains?"
Although many can correlate CBD with marijuana, one is fundamentally different from the other. CBD products don't come from a specific spectrum of strains and flavours, because it's already a manufactured extract. CBD is a byproduct of extraction from cannabis plants with the help of coconut oil or hemp seed oil to inert its suspension. It means that CBD can come from both Cannabis Indica and Cannabis Sativa strains.
The difference now comes on the consistency and purity of the CBD content as some strains contain more CBD compared to others. Unfortunately, the CBD industry has yet to have a formal regulation on the type of cannabis strain for CBD extraction. It means that there is no consistency on what manufacturers use.
As an industry practice, many CBD product manufacturers use industrial hemp. Since the hemp variety contains Cannabis Sativa genes, it's a safe assumption to make that most CBD extract products come from Sativa strains. However, there is not enough statistical information to prove this fact across all CBD products.
Conclusion
There's little evidence to prove that CBD genetically comes from Sativa strains. However, this does little in affecting your product purchases. As it turns out, it doesn't matter whether your CBD extract comes from Indica or Sativa because the resulting product generally offers the same effect. If you still want to improve your CBD experience, you can add a terpene profile of a specific sprain to help introduce THC to your dosage.
We're a UK-based CBD shop that sells different products, such as pure CBD oil, CBD capsules, and more! Order from our online catalogue today to start experiencing how CBD can improve your lifestyle.