How Can CBD Protect Your Health During the Pandemic?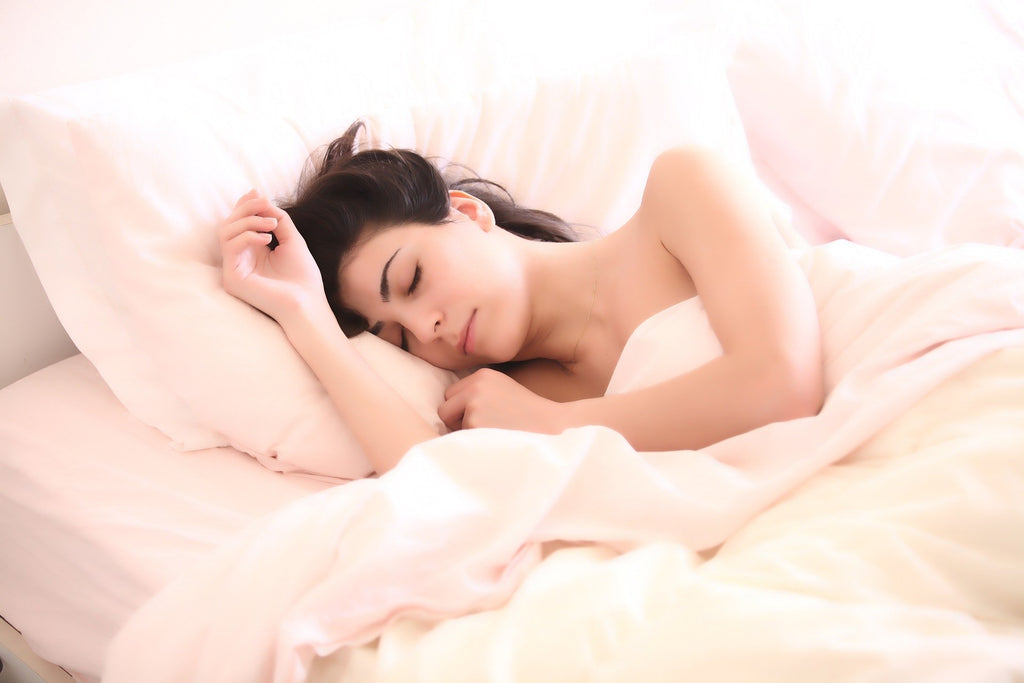 It is beyond the shadow of a doubt that the global pandemic has changed the course of our lives. People are forced to stay inside their homes to avoid the risk of contracting the virus. COVID-19 has not only changed the way we interact with our surroundings but also the way we conduct our personal lives.
The Outbreak's Effects on Our Physical and Mental Health
Whether you've been forced to work from home, or are forced to risk your life daily on the front lines, one thing is certain: anxiety, depression, and stress are at significantly higher levels. Whether it's because of businesses closing, or isolation, or the general stress of having to quarantine yourselves for extended periods, people are not having a good time.
A lot of people are even suffering different or unusual sleep patterns, including restlessness, difficulty sleeping, and strange dreams. Most have reported that the sleep they're getting is longer but wake up feeling tired and groggy.
How does stress work in the body?
Your body's reaction to stress is to enter a fight-or-flight status, which prepares you to deal with any threat you come across. An alarm is set off in your hypothalamus (a part of your brain), which signals the release of a surge of hormones, like adrenaline and cortisol.
Adrenaline increases your heart rate, elevates your blood pressure, and boosts your energy supplies. Cortisol, which is the primary stress hormone, increases sugar levels in your bloodstream, enhances your brain's use of these sugars as fuel, and readies substances that repair your tissues in case they're damaged.
Cortisol also shuts down certain functions that are not necessary for a fight-or-flight situation, like the digestive system, reproductive system, and growth processes. It also changes the immune system and triggers the mood receptors in the brain that deal with motivation and fear.
The Effect of Long-term Stress on the Body
Normally, the body has mechanisms in place to limit the stress response once the threat is gone. In a pandemic, however, not only is the threat ever-present, it's invisible and impossible to detect with the senses.
If the body is kept in this status for too long, it puts you at risk for health problems, such as:
Anxiety

Depression

Digestive problems

Headaches

Heart disease

Sleep problems

Weight gain

Impairment of concentration and memory
Stress can also cause dips in the immune system, which can make you even more vulnerable to COVID-19.
CBD can help with the stress.
Occasionally consuming CBD is a natural way to help lower stress levels, and therefore the elevated response the body endures during a stressful time. You can use our CBD oil sprays, which come in a variety of flavours for your preference, take our CBD capsules, or even put the CBD in your vape.
Many studies out there have also shown that CBD can be an effective way to reduce anxiety, thereby combatting a lot of different anxiety disorders, like generalized anxiety disorder, panic disorder, social anxiety disorder, OCD, and PTSD.
Research also suggests that CBD promotes the production of serotonin, which is the hormone that regulates and produces good feelings. As such, CBD can have a calming effect on someone experiencing anxiety, improving not just their mood, but their physical health overall, including their brain functions.
CBD can help you sleep.
Sleep is an important phase of the body and is when many of the body's processes of recovery and recharging occur. While under stress, sleep is compromised, thereby hampering your ability to recover.
While many of the ways CBD can be used for better sleep are still in development, it has shown great promise in improving sleep by reducing stress and regulating the body's natural processes. Evidence has shown that it can promote homeostasis within the body, in which the systems are balanced and working well with each other.
Conclusion
It is a tough and complicated time. It is understandable that none of us is operating at our optimum levels because of the constant stress we are experiencing. Now more than ever, it is important to take care of your health—mental, physical, emotional, and spiritual.
If you are thinking about taking CBD to help with your anxiety and stress, then check out our UK web store to purchase our products. We have an assortment of CBD oils, tinctures, vape juices, and more!