Make Better Pancakes With CBD Oil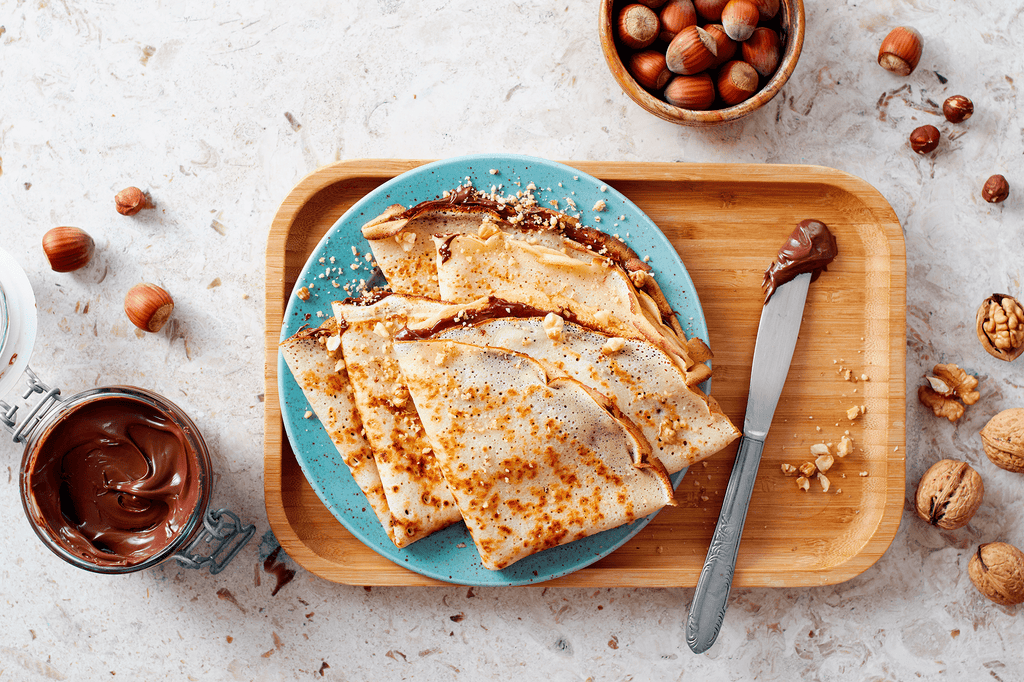 CBD Oil is the best way to start your day off right. And what better way to infuse your day with some CBD oil this Shrove Tuesday than a CBD Oil infused pancakes with homemade syrup?
It's an easy to follow recipe, putting a healthy twist on your yearly pancake fix.
The night before you make your CBD oil pancakes, you'll need to make the syrup.
Quantity Served
4 servings
Syrup Ingredients and directions
1 cup water
1 cup brown sugar
1 teaspoon cinnamon
1 teaspoon pure vanilla extract 
For cinnamon syrup, combine water, brown sugar, and cinnamon in a medium saucepan. Set to high heat. Whisk mixture until sugar is dissolved and mixture comes to a boil.
Reduce heat to a simmer and whisk for 5 minutes longer.
Remove pot from heat and stir in vanilla.
Transfer syrup to a clean glass jar and allow to cool. Refrigerate overnight.
Pancake Ingredients and directions
125g (1cup) plain flour or gluten free flour (or protein powder)
240ml (1 cup) of milk or plant milk
2 tablespoons sugar (optional)
2 teaspoons ground cinnamon (optional)
1 tablespoons butter, melted
1 tablespoon of Full Spectrum CBD oil
Cooking spray
Stir the milk and flour together until smooth, then stir in one tablespoon of CBD oil and allow the mixture to cool in the fridge for 10 minutes
Place your frying pan on a low-medium heat and coat the area with one tablespoon of CBD hemp oil
Remove the pan from the heat and pour in 125ml (half a cup) of the batter, moving it in circular motions around the pan to achieve a circle.
Keep the pancake on the move and when it slides without any resistance, then its flipping time! Flip over and heat on this side for the same amount of time.
And that's it!
Of course, you can keep going until you have a tall stack of pancakes to your preference and add as many tasty toppings as you wish.
We topped ours off with fruit, nuts and some hazelnut spread.
Happy Pancake Day!
Suggestions
Note that the syrup will thicken as it cools and be ready for use by morning!
Recommended product link
Get What You Need to Make CBD Butter
Get the pure full-spectrum CBD oil you need to make your own CBD infused pancakes through the Revivo Online Store or call 0330 1331 899.