CBD Supplementation as a Potential Treatment for IBS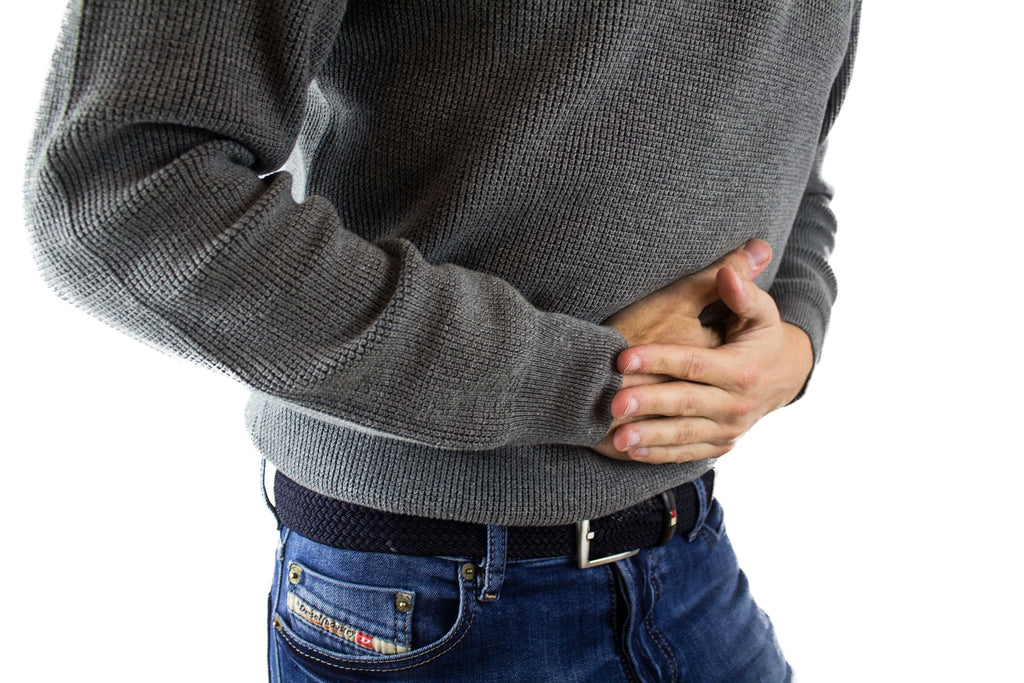 Cannabinoid (CBD) is said to be successful in treating various health conditions and reducing painful symptoms of several chronic diseases, including schizophrenia, anxiety, and seizures.
Today, continued research into the health applications of CBD has lead to the development of new treatments for other diseases as well. It seems that there is no end in sight in terms of the substance's potential benefits, which leads some people to ask whether it can treat IBS, too.
For the most part, it seems that it can. The answer is not as clear-cut, though, and a more in-depth explanation can be found below.
What is IBS?
Irritable bowel movement (IBS) is a functional digestive disorder that affects the large intestine. It is a chronic condition that has a complex pathophysiology. Its exact cause is still unknown, but some say it can be possible due to an overly active immune system or colon. Since it is chronic, it needs long-term medication and treatment.
Common symptoms of IBS include:
Bloating

Abdominal pain

Diarrhoea

Constipation

Gut motility

Visceral hypersensitivity

Mood disturbances
What is CBD?
Cannabidiol (CBD) is a chemical derived from industrial hemp plants. Unlike marijuana, CBD only has a minimal trace amount of delta-9-tetrahydrocannabinol (THC), the substance responsible for psychoactive effects in marijuana. That is why CBD users do not experience the feeling of being "high.
CBD products come in various forms, including tinctures, gel capsules, creams, and gummies. You can conveniently buy CBD products since they won't require a medical card. However, it is best to consult a healthcare professional if you need assistance with the appropriate dosage.
Can CBD Help Ease IBS Symptoms?
Human bodies have an endocannabinoid system (ECS) that includes endocannabinoids and cannabinoid receptors. The ECS is akin to a control system that's found in the brain and throughout the body for maintaining homeostasis.
Your body can naturally produce cannabinoids such as anandamide and 2-arachidonoylglycerol (2-AG). These chemicals can also be found in cannabis Sativa plants that contain THC and CBD. In other words, there are many different cannabinoids found both inside and outside your body that can act on its cannabinoid receptors.
Several healthcare practitioners believe that by targeting a patient's ECS, CBD can help treat at least the symptoms of various diseases and conditions. This is because as mentioned, CBD can act on the body's cannabinoid receptors, thereby affecting the ECS system that is responsible for regulating a wide range of bodily functions.
While CBD research mainly focuses on treating seizures, anxiety, schizophrenia, among other chronic diseases, healthcare professionals continue to study CBD for IBS as they believe that it may reduce symptoms. So far, CBD shows excellent results since it has a solid safety profile, and it has been tested at high doses of 1,500 mg per day without side-effects.
Conclusion
The cannabinoid has built its reputation on significantly reducing painful symptoms of various chronic diseases and other health conditions. As CBD for IBS is still under medical studies to prove its effectiveness, several patients are starting to take CBD themselves to target their bodies' ECS, primarily their cannabinoid receptors, to ease pain in their gut. If you want to try CBD yourself, make sure to consult with your healthcare professional first for proper dosage.
If you are looking for a high-quality CBD in the UK, check out our products at Revivo. We offer CBD oil for IBS among many products to help ease symptoms of several chronic diseases and conditions!