How CBD Oil Can Help Women Going Through Menopause Period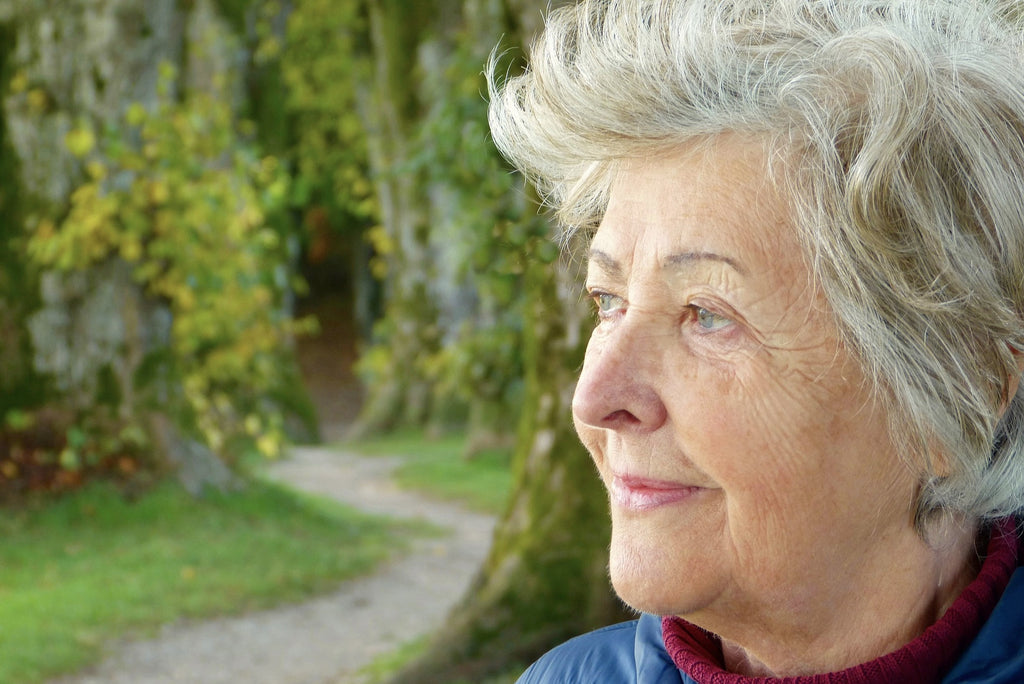 All women will undergo the menopausal period. It is not an easy life phase because as a woman's body changes, the mind, emotions, and body functions change too. During this phase, a woman will undergo difficult emotional and physical challenges she needs to survive. Staying healthy and fit is one way to deal with it, but sometimes another remedy is necessary to overcome this stage.
CBD Oils are a popular form of cannabidiol that help relieve and manage pain. They do not have the psychoactive properties, which make them a safe and natural remedy for any pain, as well as anxiety and depression. In this article, let us tell you about the menopausal period and how CBD, particularly the oil, can help a woman.

Signs you are on the menopausal period
They say signs usually appear as early as 13 years before a woman's period ends. This transition is called the climacteric or perimenopause period. During this period, a woman can experience any of the following symptoms:
Changes in mood
When a woman's body undergoes the climacteric period, her body starts to lose estrogen. When the estrogen level in the body decreases, it can also affect some of the brain cell functions. It can be reflected through having mood swings, fear, anxiety, a high level of irritability, and even depression. 
Inconsistent period
Irregularity in period is one of the obvious signs of approaching the menopausal period. It can be observed through a varying number of period days, changing intervals, or unusual flow levels. 
Hot flashes at night
Hot flashes refer to the sudden warmth felt at the upper body of a woman. The woman may perspire a lot, and her skin may appear redder like having blush. Afterwards, the woman will feel a bit chilling. It often happens at night, accompanied by the difficulty of sleeping.   
Less sex drive
The lower libido during this stage is caused by the decreased hormone levels in a woman's body. The symptoms, overall, can make a woman less interested in sex. It can also lead to vaginal dryness and tightness, which can cause pain during sex.
How CBD Oil Can Help Women
Cannabidiol helps regulate hormonal balance in the woman's body

The endocannabinoid system (ECS) is a biological system in a human body that is in charge of regulating the sleep, appetite, memory, inflammation mood, reproduction, and pain functions of the body. It has endocannabinoid receptors, which are integral in making all the regulating possible.
When a woman enters the menopausal period, she experiences hormonal changes, and it can affect the performance of the ECS. The CBD works by binding itself to these receptors, and it helps manage the hormonal balance in the body.
Cannabidiol helps improve sleep
Sleeping problems, such as insomnia, are one physical manifestation of these hormonal changes. A drop of CBD oil can help calm and bring anyone to sleep easier. It also helps decrease the level of anxiety because of its relaxing and positive effects on a person's mind and body. 
CBD helps alleviate other symptoms like anxiety and depression
There are no clinical studies yet that support the idea that CBD can treat anxiety or depression, but it is said to work on the receptor of the brain called the CB1.
People suffering from anxiety and depression often have low serotonin—the neurotransmitter that affects the mood and well-being of a person. SSRIs (selective serotonin reuptake inhibitors)—the popular choice for treating anxiety—block or slow down the absorption of serotonin in the human brain. The CBD oil can somehow perform the same function.
CBD oil may also influence the person's hippocampus, which is the part of the brain responsible for regulating human emotions. CBD oil helps promote neurogenesis in the hippocampus when it does not function properly due to depression.
Conclusion
Having a healthy lifestyle, eating proper nutrition, and getting regular physical exercise are some of the things a woman may undergo to prepare herself during the climacteric or perimenopause period. These activities can help, but cases are different for each person. Sometimes, a woman will need more help. Going through the menopause period can be the best time to take CBD oil. It can help make the transition more tolerable and manageable.
If you are looking for the best CBD oil in the UK, you should try our products. We have different Revivo CBD products from pure CBD oil to capsules, edibles, and e-liquid. Go through our online catalogue now!