Does CBD React With Medications - What to Know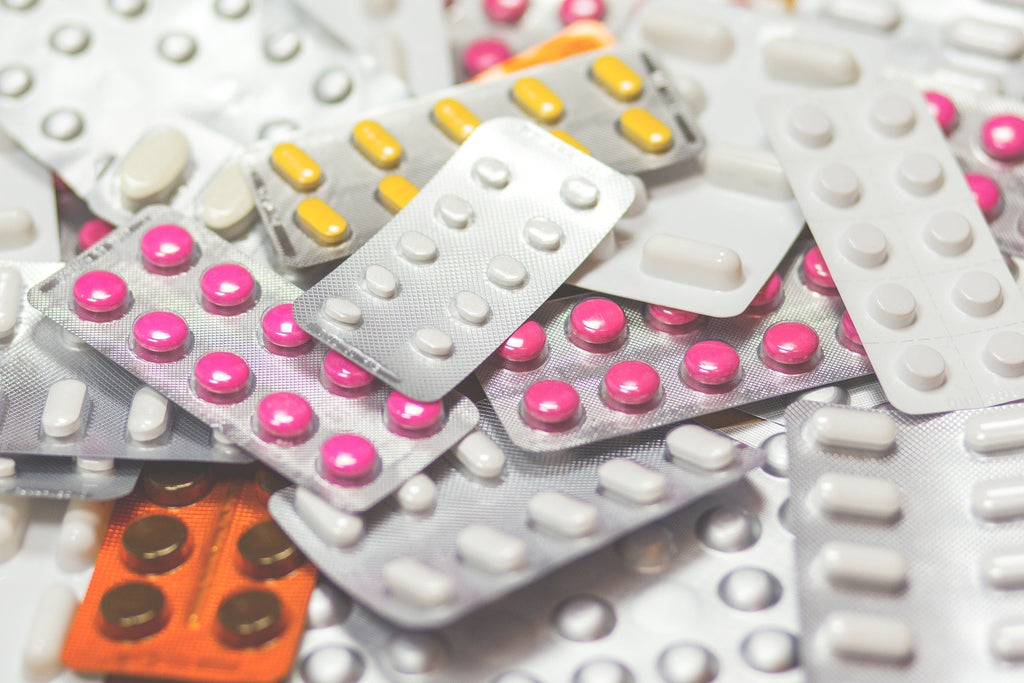 Now a popular method of treating or easing the symptoms of anxiety, insomnia, recurring pain, and other health conditions, CBD is one of the most in-demand products on the market. Though still undergoing studies to prove its effectiveness, its lack of side effects is encouraging more CBD rookies to buy CBD capsules in the UK. What most users don't know is that it does have the potential to react with certain medications, so it's important to consult with your healthcare provider before incorporating a CBD product into your daily regimen.
How Drug Metabolism is Affected by CYP450 Enzymes
As with any type of medication, your body must metabolise the substance in your gut. In the liver, a group of enzymes known as cytochrome P450 (CYP450) enzymes convert foreign substances in order to break them down. However, some medications can cause this process to either speed up or slow down.
CYP3A4, part of the CYP450 family, is responsible for metabolising cannabinoids. That being said, it's also in charge of metabolising 60% of all clinically prescribed medications. Hence, it can't always work effectively enough to break down CBD or vice versa. If your body can't metabolise substances quickly enough, you may feel their effects at an exaggerated level.
On the other hand, if CYP450 is metabolising substances too quickly, you may not have enough medication in your system to properly treat your symptoms.
Potential Drug Interactions With CBD
Though studies regarding the potential side effects of mixing CBD and other medications are still ongoing, it's important to look out for medications with a grapefruit warning. As its title would suggest, patients taking medications with a grapefruit warning mustn't ingest grapefruit products, which can increase the concentration of medications in the bloodstream. As such, even the best CBD oil shouldn't be taken with medications that have a grapefruit warning. Some of these medications include:
Antibiotics

Antihistamines

Blood thinners and blood pressure medications

Corticosteroids

Erectile dysfunction medications

GI medications

Mood medications

Pain medications
How to Safely Combine CBD and Other Medications
As a rule of thumb, consult with your doctor if you're planning on taking CBD as an add-on therapeutic supplement to ease your particular symptoms. With their help, you can determine the right CBD product for consumption, the correct dosage, and whether you may need to monitor certain blood levels in the body. With close monitoring, you may even be able to take CBD along with medications with a grapefruit warning if totally necessary. If you've been given the go signal to take CBD along with other medications, watch out for the following side effects:
Increased sensations of:

Drowsiness

Nausea

Sleepiness or sedation

A decrease in the effects of medications to treat:

New side effects such as:

Diarrhoea

Fatigue

Fluctuations in appetite

Fluctuations in weight
Conclusion
If you need to take CBD along with other medications, the first step is consulting with your doctor. Depending on where in the country you're situated, CBD is usually legal under a THC concentration of 0.2%. Always make sure you're taking medications as prescribed, whether you're adding CBD oil capsules or even topical creams to your daily routine.
If you're on the lookout for the best CBD oils in the UK, visit us at Revivo! We'll guide you through the best products to suit your specific needs and let you in on everything you need to know about cannabinoids.