The Scientific Reasons to Consume CBD Oil Under Your Tongue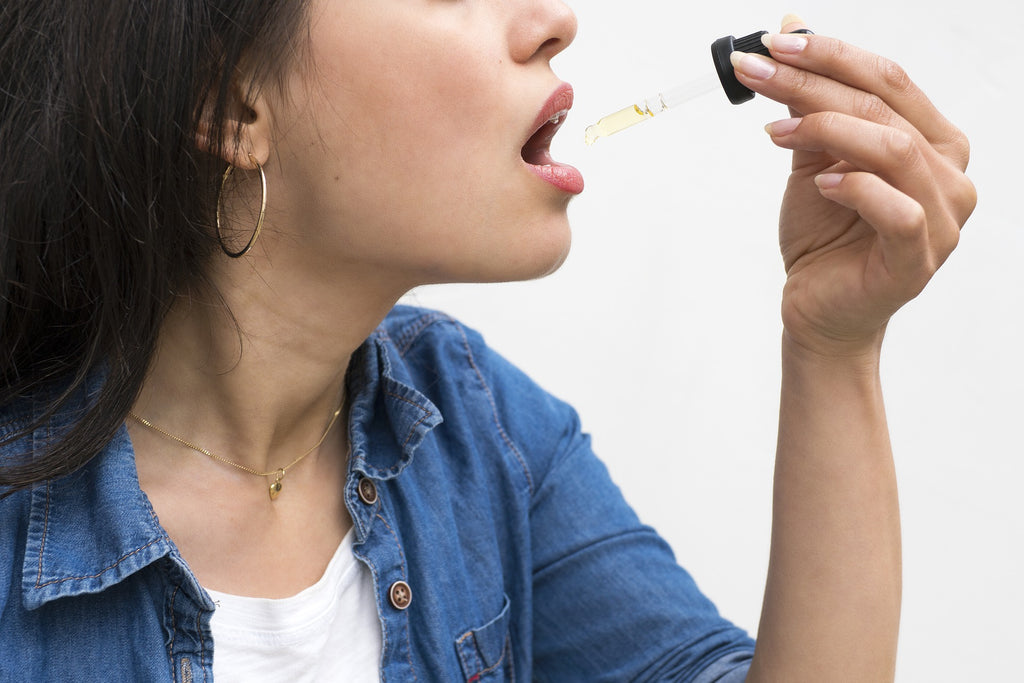 CBD oil has gained a steady following in the last few years as an effective tool for the management of health. Many regular users report an improvement in both their mental and physical health upon consumption of CBD in one form or another.
One of the most popular ways to consume CBD oil is under the tongue, which many aficionados report is the most effective and efficient way to make the most out of your oil. In this article, we're going to talk about how sublingual CBD administration works, and why it's the best form of CBD intake.
What are some of the benefits of CBD?
CBD is often used as a sleep aid or calming agent by people with anxiety to great effects. It is a safe way to enjoy the relaxing effects of cannabis without the euphoric effect (which occasionally results in paranoia).
CBD oil products have also been known to contain essential vitamins and minerals as well as omega fatty acids which are good for the heart.
What is the science behind it?
Most product labels tell people how to consume their products in terms of how much to spray or drop at a time. The most popular way is to use a standard 1 mL dropper which comes in a bottle. Depending on their needs, users drop a certain amount under their tongue.
They then hold the product in that area for about 60–90 seconds before swallowing what remains.
By keeping it in the mouth for that duration, the CBD oil is given time to diffuse through the mucous membranes in the mouth and into the bloodstream. That particular area in the mouth is susceptible to diffusion through the capillaries, which are the thinnest form of blood vessels.
Consuming the remaining oil orally allows it to be distributed throughout the body through the digestive tract. Oils and other similar substances are attracted to the stomach lining, which then absorbs the nutrients.
Why is it the best way?
When CBD oil is processed through the stomach and digestive system, it basically adds several steps between the consumption of CBD and its distribution throughout the body. Several of these steps can reduce the effectiveness of CBD consumption.
The liver, for example, can absorb some of the CBD where it can produce special enzymes to break it down into its base components.
Consuming CBD sublingually bypasses these steps and allows more CBD to diffuse into your system than your body would if you ingested it. A survey of regular users has even shown that consuming CBD under the tongue can increase an oil's effectiveness by over 15–25 per cent.
You end up saving money because you need less oil to feel its effects, in addition to the sensation settling in faster.
Conclusion
While studies are still being conducted to find the best ways to package and deliver CBD into the body, as of now, consuming CBD oil under the tongue is still the best and most efficient way to do it. Not only can it make the effects set in more quickly, but it can also make the relaxing sensation last longer.
If you're interested in CBD oil and capsules for health and relaxation, send us at Revivo a message. We are a UK-based company, and we have a wide range of CBD products for your needs!