How CBD is Helping PGA Tour Golfers Extend Their Careers and Swing Pain Free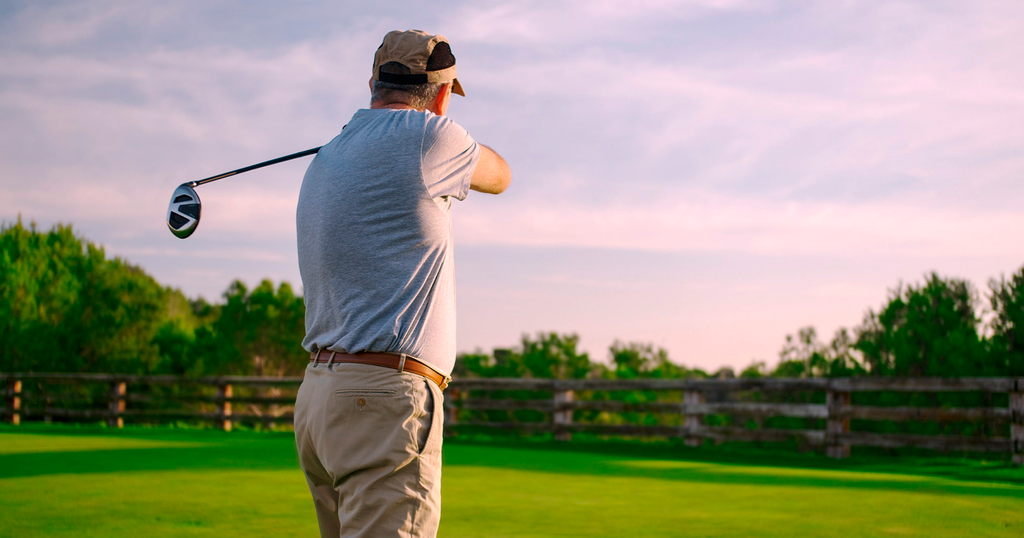 For a growing legion of PGA Tour pro golfers, the hemp extract CBD oil is a game-changer.
CBD oil is one of the major trends today in the world of wellness. But what is CBD? Is it legal? What does it do? And why are there rumours that Tiger Woods and Phil Mickelson used it at the Masters?
 Phil Mickelson takes CBD oil during the 2019 Masters.
Tiger Woods completed one of the greatest comeback stories in sports  by winning the 2019 Masters. It was his first major tournament victory following an 11-year drought that included national scandals, a debilitating back injury, and more.
Bubba Watson is another favourite on the tour who has taken to CBD, following on from the success of Mickelson and Woods.
"I see Phil Mickelson winning at 48, so I've got at least eight more years of having a shot of winning some tournaments," Watson told CNN. "So for me it was about how I create longevity in the game of golf and spending time with my kids running around. CBD was easily a fit for me.".
Two time Masters champion, Bubba Watson is one of several pros, including Scott McCarron, Brandt Jobe, Charley Hoffman and Morgan Hoffmann, have endorsement deals with CBD manufacturers.
Cannabidiol (CBD) is a chemical found in hemp and marijuana and may relieve pain, lessen anxiety and reduce inflammation. It is sold in tinctures, creams and edibles, among other products, and does not produce a high because it does not contain THC.
Athletes are increasingly turning to CBD rather than taking nonsteroidal anti-inflammatory medication, which can cause kidney damage and other health problems with prolonged use.
With golfers experiencing longer careers (Tiger Woods, Phil Mickelson and Watson are all in the 40-50 category) CBD may offer a chance to extend their career and improve their quality of life. So what's stopping them?
How can CBD help golfers?
CBD can benefit many conditions. As a golfer, it helps with back, shoulder and knee pain. Rubbing a topical cream on your neck and lower back will help with soreness and aches and a couple of tincture drops under the tongue (which you hold for 60 seconds) may help you to go round the gold course pain-free.
CBD may help:
Reduce Diabetic Symptoms
Reduce Stress
Support Joint Health
Reduce Anxiety
Reduce Headaches
Reduce Blood Sugar
Support Mental Health
Antioxidant Support
We have heard may success stories from our customers. We can only research and prevent evidence with references and let you make up your own mind. The FSA prevents us from giving any medical advice. You can see what our customers are saying with our third-party verified reviews here: https://www.reviews.co.uk/company-reviews/store/revivouk.com 
Can golfers use CBD?
CBD is perfectly legal in the UK as it contains no THC. Professional golfers will want to ensure that they are getting a premium product with third-party lab reports to back up what they say is in the product, to ensure there are no contaminants or illegal substances. 
"There's no bad stuff in it, there are no chemicals in there that will mess you up or make you fail a drugs test. There are certain companies we trust." - Bubba Watson
The World Anti-Doping Agency removed CBD from its banned-substances list, meaning that all athletes, regardless of sport, may use CBD in all competitions.
Bubba Watson says CBD is helping him extend his career. (Mike Ehrmann/Getty Images)
CBD oil may improve focus and concentration
Athletes who are developing a performance mindset need to maintain a delicate balance between alertness and nerves. You can't be too low-energy, or you won't bring your A-game. But you also don't want to be over anxious.
CBD is helping golfers both professional and amateur to hit the sweet spot. Managing arousal with CBD before tee-off can take many forms.
Taking CBD can help you sleep
Culturally we are obsessed with mornings. We share how we have the most amazing wake-up routine and the perfect coffee preparation that sets us up for an optimal day.
Few of us brag in the same way about our evening routines. For some reason it seems we are shamed to just chill, like we need to be busy 100% of the time and then we wonder why we don't sleep well.
Mostly we all probably just run out of time and realise that it's just time to sleep.
There are a few simple things that we can do to enhance our sleep. For example, not consuming caffeine after 4pm, switching off devices and TV, keeping your bedroom cool but did you know taking CBD an hour before bed could help you get to sleep more easily and have more restful sleep? 
Our bodies need sleep. Without it, our moods drop, we become confused, and overall suffer from low energy. Not only that, but studies show our spatial relations and visual attention drop significantly with sleep deprivation. A Stanford study showed that increasing sleep by a few hours each night improved free throw accuracy in basketball players.
Accuracy and knowing how far away the hole is, not to mention the distance from your club to the tee, is pretty important to golf. Taking CBD increases sleep quality, onset, and REM sleep when taken regularly.
If you want to improve your performance on the green then look no further than your sleep.
Taking CBD can help you recover faster
Most golfers experience residual aches and pains from playing, such as elbow tendonitis, knee pain, wrist injuries, and back pain from swings. While they might not be acute or career-ending, these issues can severely hamper your golf game.
Thanks to your internal endocannabinoid system, taking extra cannabinoids can help. CBD oil  interacts with vanilloid receptors in your body to reduce the perception of pain. It also acts as an anti-inflammatory agent and treatment for arthritis. As arthritis is an inflammation of the joints, it makes sense that CBD oil would be used to treat sports-induced inflammation as well.
Repeated movements in golf are made smoother with CBD treatment. You can either take it internally, to build up a base, or utilise topical CBD creams on specific locations.
Are You Looking for Quality CBD Products?
If you're looking to keep swinging well in your later years without pain you may want to try CBD. We always recommend you buy a quality product which is not mislabelled and contains only full-spectrum CBD oil with <0.05% THC.
Consuming the best CBD products also affects your experience. 
We only provide the best CBD products with independent third-party laboratory testing on every batch so you know that what you are getting is quality. Take a look at our store and order your CBD products online.