New CBD Regulations and Guidance - Pregnant and Breastfeeding Women Urged to Avoid CBD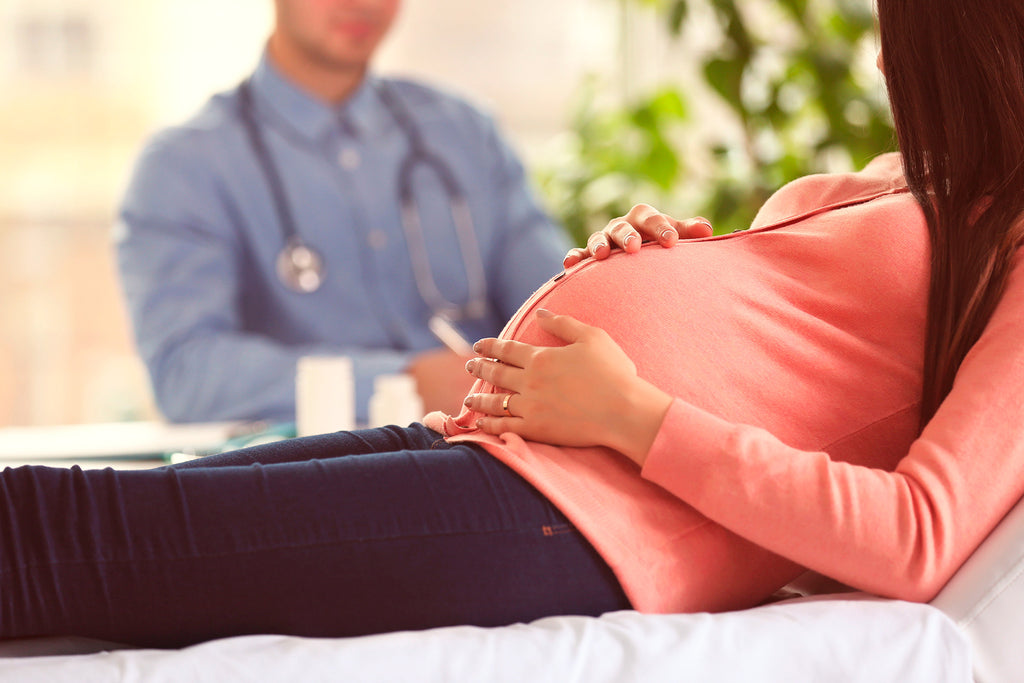 CBD oils, edible snacks and drinks containing cannabidiol (CBD) could be "taken off the shelves" next year if they do not gain regulatory approval.
For companies hoping to have stake in the UK's multi-million pound CBD industry, that's a big incentive to comply. 
We have today set a deadline for #CBD businesses to provide more information about #cannabidiol products and their contents. After 31 March 2021, only products which have submitted a valid application will be allowed to remain on the market. More info: https://t.co/TYvQ0aOByV pic.twitter.com/I5tJ7uiGkC

— FoodStandardsAgency (@foodgov) February 13, 2020
CBD is being consumed at an incredible rate, research from YouGov suggests 9% of the UK population has already tried a CBD product, the equivalent of nearly six million people. Among those who are yet to sample CBD, a further 28% said they'd consider it.
The industry is growing fast and consumers are struggling to know which brands they can trust in a totally unregulated market.
Up until January last year no-one was responsible for regulating CBD.
The need for new CBD regulation and guidance
According to Professor Philip McGuire, an expert in psychiatry and cognitive neuroscience at King's College London, "It's often difficult to know what the concentration of the different ingredients in these preparations is from just looking at the product label." 
By regulating CBD products it is hoped that the consistency and the quality of CBD products will be increased over time and products that fall short of the standard will be taken off the shelves.
The FSA's CBD safety guidance
Responsibility for regulating CBD products fell to the Food Standards Agency, FSA.
Suppliers in England and Wales have to obtain a licence to sell CBD as a medicine. Manufacturers are able to avoid the strict regulation by selling it as a food supplement - ignoring the lengthy process of gaining a medicinal licence.
Healthy adults are also urged to "think carefully" before taking CBD, as well as having no more than 70mg a day (about 28 drops of 5% CBD) unless under medical direction.
Following normal usage guidelines found on the bottles of most trusted CBD oils would but you at 5 drops 2x per day to give you an idea, this is well under that recommendation. We suggest new users of CBD oils follow a gradual introduction to CBD, using the uptitration-microdosage method.
The recommendations form part of the FSA's first ever safety advice to consumers. It comes under advice from The Committee on Toxicity of Chemicals in Food, Consumer Products and the Environment (COT), which is an independent committee which provides advice to the Department of heath, government and the FSA.
This is probably the first of a number of changes to the CBD industry which should help consumers make better choices.
Can you take CBD when you are pregnant?
Pregnant and breastfeeding women have been warned to avoid CBD by 'concerned' regulators.
The FSA made the recommendations in light of animal research which shows CBD can be toxic to unborn babies.
There is no human data to go off, however for those breastfeeding, studies have shown toxic harm in lactating rabbits and rats when the mother was given CBD.
The report said: 'Given that CBD is highly protein bound and will likely pass freely from plasma into milk, as a precaution, breastfeeding should be discontinued during treatment.
Professor Alan Boobis, chair of the government's Committee on Toxicity (COT), said 'We are particularly concerned about pregnant or breast-feeding women and people on medication.'  
This advice is only a precaution to protect consumers, until more concrete scientific evidence is available. 
He went on to say, 'We don't know enough to be sure about such a risk but I am pleased with the sensible and pragmatic approach the FSA is taking.'
It would seem that for the time being it would be wise to follow the FSA's advice to avoid CBD products if you fall into the 'vulnerable' category, e.g., pregnant women, over 65 ('In general, dose selection for an older patient should be cautious, usually starting at the low end of the dosing range.'), currently taking other medications. 
Is CBD harmful?
The World Health Organization (WHO) says: 'To date, there is no evidence of public health related problems associated with the use of pure CBD.'
The regulations are not looking to prohibit the sale of CBD, it is still perfectly legal and does not pose any serious health risks, providing that you are purchasing CBD from a reliable source that you can trust. This advice is intended to make 'vulnerable individuals' think twice before consuming CBD.
Some trials have found CBD products on sale from disreputable CBD stores have contained unlisted and potentially hazardous ingredients, or illegal levels of tetrahydrocannabinol (THC), the psychoactive ingredient in cannabis.
It goes without saying that you should always do your research into CBD companies and make sure that you are purchasing high quality CBD oils with independent third-party laboratory testing on every batch and following FSA regulations.
The FSA's authority The FSA is the Central Competent Authority (CCA) for food safety, however local authorities are responsible for the day to day enforcement of food law. 
CBD Producers are being asked to apply to the FSA for "novel food authorisation" which, the agency said, would reassure the public about the safety of CBD products.
The FSA had hoped that CBD producers would come forward and apply of their own volition, however this firmer approach with a concrete March 2021 deadline will help force CBD producers to fall in line with the regulations. 
What is CBD?
Cannabidiol (CBD) products comes in many forms, the most popular being an oil - which users spray under their tongue - or gel tablets which melt slowly in the mouth.
CBD is a chemical found naturally within the cannabis plant, it has only very recently been removed and sold as a separate CBD extract. CBD is one of around a hundred different cannabinoids found in CBD oils which interact with the body's Endocannabinoid System.
Full-spectrum CBD oils contain all of the plants phytonutrients (essential oils - terpenes, cannabinoids and flavonoids) which have a combined 'Entourage Effect' which is said to be a major contributor to the products wellness benefits.
CBD was confirmed as a novel food product in January 2019 meaning that the FSA need to evaluate and authorise CBD products before they can be placed on the market. 
Is CBD legal?
CBD oil is a legal cannabinoid that can be sold in the UK if the CBD oil contains less than 0.2 per cent of the psychoactive substance THC.
THC is the psychoactive compound responsible for the euphoric, 'high' feeling often associated with marijuana but not present in CBD oils.
CBD oils and products sold in the UK have had the THC removed and just contain pure CBD, with only trace (<0.05%) amounts of THC.
Can't you get CBD to treat medical conditions?
CBD products available on the high street are very different from the CBD-based medicines now available on the NHS.
Some cannabis-based medications are available on prescription only. One example is Epidiolex, which contains a purified form of cannabidiol at concentrations much higher than you would get on the High Street.
The FSA is responsible for regulating CBD as a novel food. It is not regulating medicinal products or pharmaceuticals, including drugs derived from the extract of cannabis. 
What conditions can CBD help treat?
There are many wild claims made by the cowboy CBD brands who are putting profit over people and will say CBD can cure just about anything, including cancer. The scientific evidence supports the use of pure CBD in the treatment of epilepsy (where drug treatments are ineffective), anxiety and stress and inflammation.
Enforcement
These new rules will only impact CBD products that are designed to be ingested, though, and will not tackle the growing world of CBD cosmetics, or the rise of CBD products making questionable claims.
The FSA issues guidance to support consistency in approach, but ultimately it is for local authorities to make specific enforcement decisions based on the facts of individual cases and circumstances.
One popular suggestion circling around within the industry is to adopt a kite-mark which producers who are signed up with the regulatory body could display on their website and products to let customers know who is playing by the rules.
Closing thoughts
It's only a good thing that regulations are being put in place and it will help the entire industry to become more responsible, which is what is needed.
At Revivo, w

e only provide the best CBD products with independent third-party laboratory testing on every batch so you know that what you are getting is quality.
It's our mission to help educate the public about the real benefits of CBD without the wild claims disreputable CBD stores make. 
Take a look at our store and order your
CBD products
online.