Pandemic Remedies: Managing COVID-19 Anxiety With CBD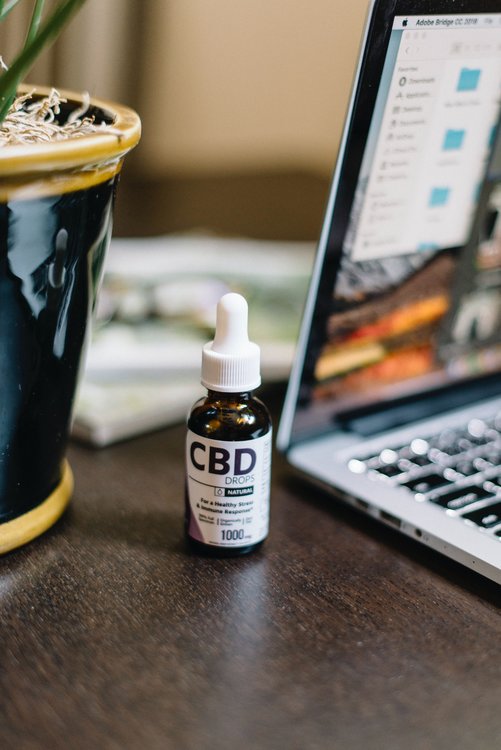 Social distancing is a crucial necessity in flattening the curve of infection rates of the COVID-19 pandemic. This has forced many businesses, such as restaurants, malls, and cinemas, to close their doors in fear of contracting the disease.
With the world slowly adapting the necessary safety precautions amid the pandemic, people have spent more time in isolation than ever before. The stress of staying away from human interaction has proven to be a significant source of anxiety and loneliness among people who are required to remain indoors.
An essential worker's lose-lose condition
The effect of the COVID-19 on the economy has forced numerous businesses to go bankrupt due to quarantine protocols. Enterprises that are lucky enough to stay in operation have shifted business operations to modified office environments and work-from-home setups.
The lingering fear of going in debt over lower salary conditions and potentially high medical fees is also a fear that essential workers deal with every day. Due to the fear of contracting the disease being an ever-present concern, together with the anxiety of dealing with an expensive medical bill when infected, most people can't be blamed from suffering from depression.
The anxiety of helplessness
A person's fear of being in debt has been proven to correlate with poor mental health. Recent studies show that 38% of individuals are anxious about it, while 34% suffer from a form of stress due to overthinking about their predicament.
Australia's Swinburne University, in partnership with VicHealth, explored the relationship between loneliness and anxiety. In a test group among 18 to 25-year-olds, the report found that young adults are at risk of developing social anxiety by up to 10% at higher levels of loneliness.
Cannabidiol (CBD) as a remedy
Most people correlate CBD with marijuana. Though marijuana contains cannabinoid compounds, CBD products don't always have an inebriating effect. CBD is primarily used to treat both physical and mental stress, which makes it a valuable alternative for people who are most in need of a stress-relief from COVID-19's blow to the economy.
Results of rodent studies reveal that CBD is effective in treating anxiety and stress, allowing the mice to act calmly during stressful situations. In human-based studies, CBD was found to lower a person's performance anxiety both for people with and without disorders.
Using CBD products as a treatment
The accessibility of CBD to people in the market in a pre-COVID-19 world has made it easier for people who are about to try it out. The products can be taken in a variety of ways from CBD oils to capsules.
For people who aren't comfortable ingesting it raw, they can mix the oil and capsule with their meals and drinks. Furthermore, those who want to prolong the soothing effect of CBD's stress-relieving properties can buy a herb vaporiser for use in micro-dosing to extend its effects.
Conclusion
The world's condition is arguably at its lowest, as companies are organisations are still learning how to move forward with the pandemic in mind. Social distancing has become a necessary part of daily routine, but it doesn't have to be a painful and isolating experience.
Living a stress-free lifestyle amid this global crisis can be challenging. With a positive mindset and the right tools and habits, you can get through these trying times. Although CBD is in no way a cure or a way to treat any diseases, know that it can be a wonderful supplement to improve the well-being and quality of your life.
We're a UK-based shop that sells a wide variety of CBD products in the market, such as CBD oil for anxiety. Order from us today and discover the world of using CBD in more ways than one!